GION KIPYO is a private house for 1 group. The guests could use a whole house exclusively. There is a kitchenette, a cypress bath, a book space, and a gallery, so the guests could feel a traditional Kyoto culture and spend a private time at the house.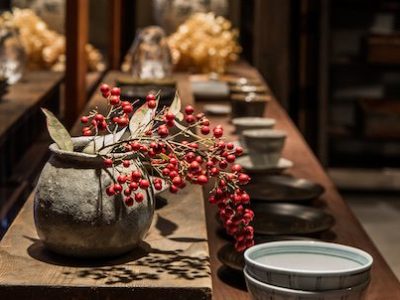 There're works by Japanese artists in the gallery room on the first floor. It`s available to show and buy them.
TV/ wi-fi/ elective kettle/ coffee & tea facilities/ bottle water/ refrigerator/ microwave/ IH stove/ hair dryer/ soap/ tooth brush/ razor/ shampoo/ conditioner/ body soap/ bath towel/ face towel/ yukata (Japanese nightclothes)/ air conditioner
Rental facility (Please offer before)
Iron and iron board/ cutlery/ cutting knife and board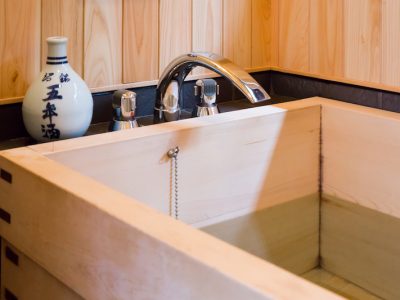 The guests could experience the sake bath. GION KINPYO used to have a sake brewery. The bath is added the original sake of GION KINPYO. The bath is expected the excellent effects for warming and moisturizing the bodies.
*This is 1 service per 1 stay. *This has alcohol.
It`s better to avoid it for the guests with weak alcohol and the kids.
Breakfast/ sake/ delivery luggage/ rental kimono
(Rental kimono)
The guests could rental and dress the kimono at GION KINPYO.
URL https://kikkabo.net
*It's accepted for 1 set.
*Meals would be seasonable.
*Please let us know the order and cancellation 2 days before.
*Please let us know the allergies before.
*Due to coronavirus, Continental breakfast is temporarily closed.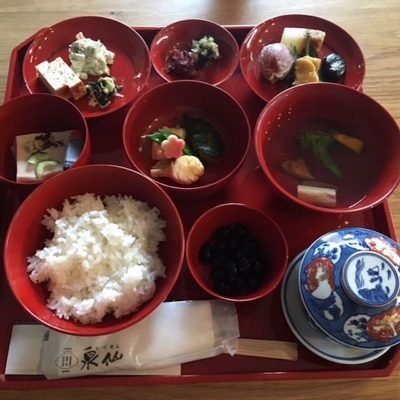 Vegan meals (Kyoto Izusen )
Menu: rice/ soup/ 7 vegetable meals
2500 JPY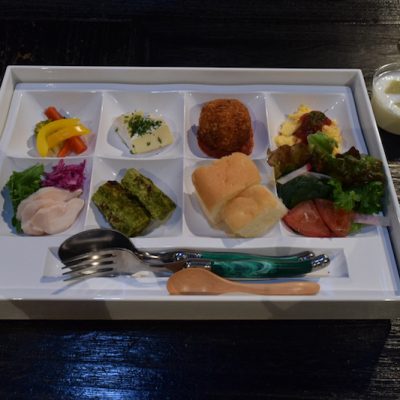 Bread box (miyakoyasai Kamo)
Menu: bread/ salad/ fruits/ egg meal etc
2100 JPY