Kyoto traditional town house "Machiya" has some original structures, classic lattice window, open ceiling space, window like a insect cage, they were adapted to the climate and the business.
Gion Kinpyo was renovated in remaining them as much as possible.
The guests could use it as a space of events without stay.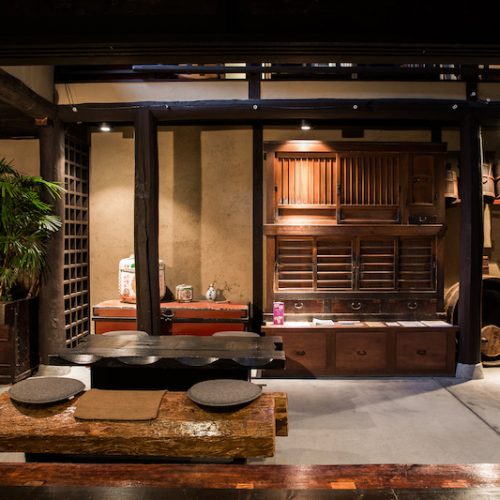 Traditional Japanese style room call "Doma" with a height celling.
There is a table and Bench seat for meal.
It has quaint atmosphere.
Washroom is next to the bathroom.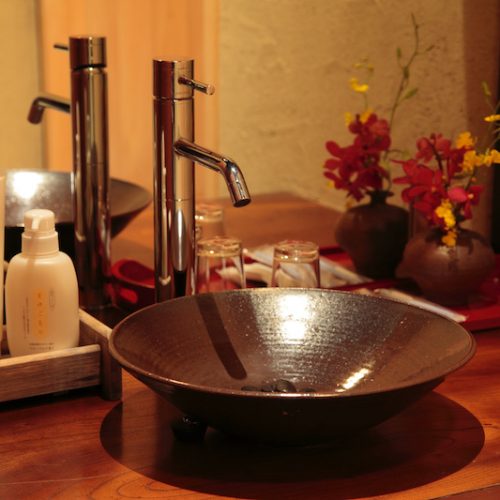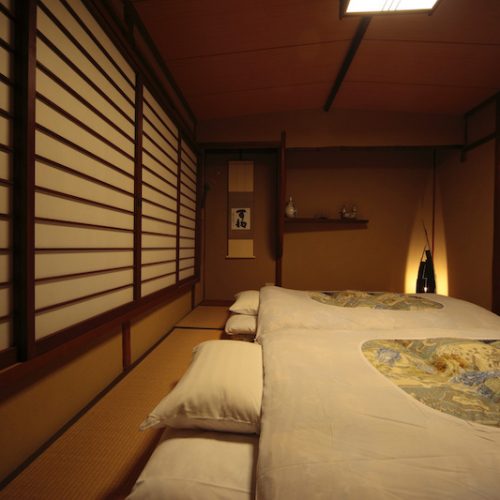 Bedroom is the size of 8 tatami mats which about 14.5 square meters big.
This room has a view overlooking "Tubo-niwa(Japanese garden designed for a tiny space).
We will have set up the futons up to 3 people.
douche-equipped toilet system which has a bidet function. It will only function when you are seated.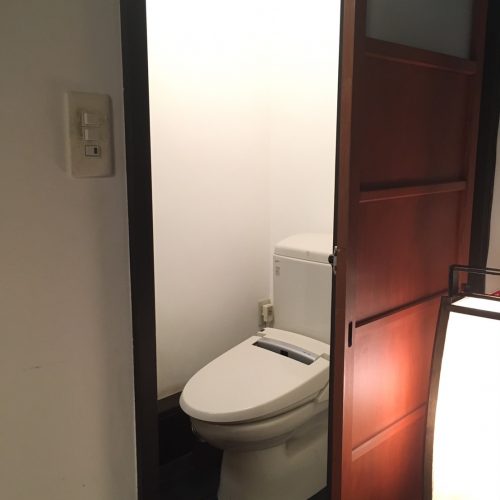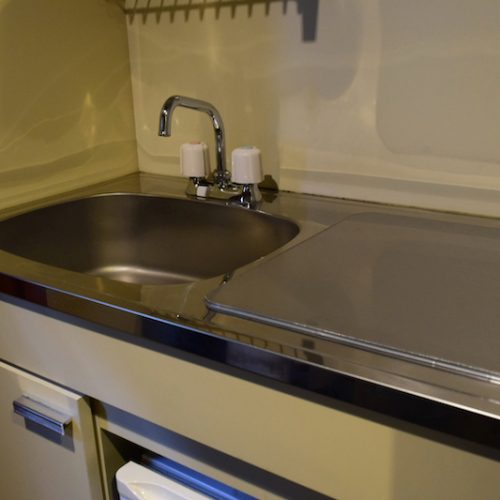 Kitchenette has sink and induction cooker.
All cypress bath with automatic water boiler.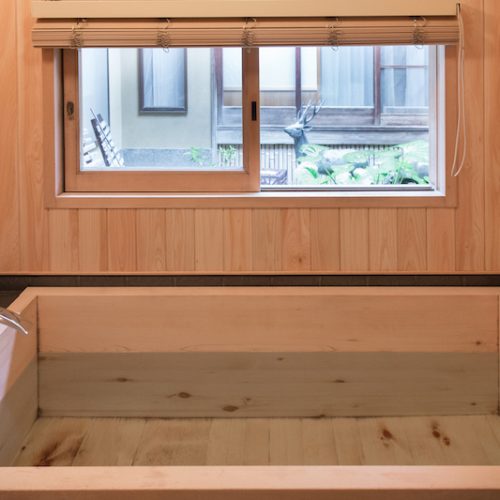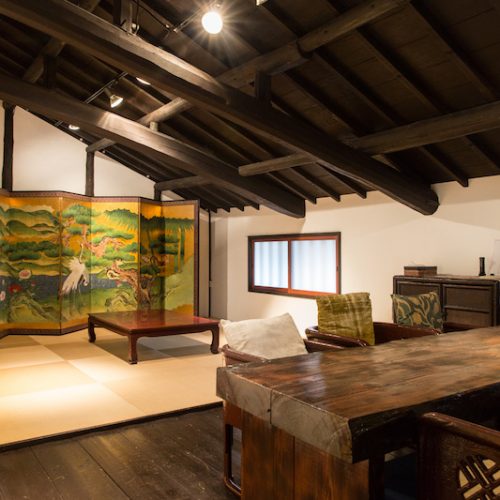 This room is about 14.5 square meters big.
We will have set up the futons up to 4 people.
We have sightseeing guide book,and Kyoto history books.